FM Nirmala Sitharaman's Speech: 23 August 2019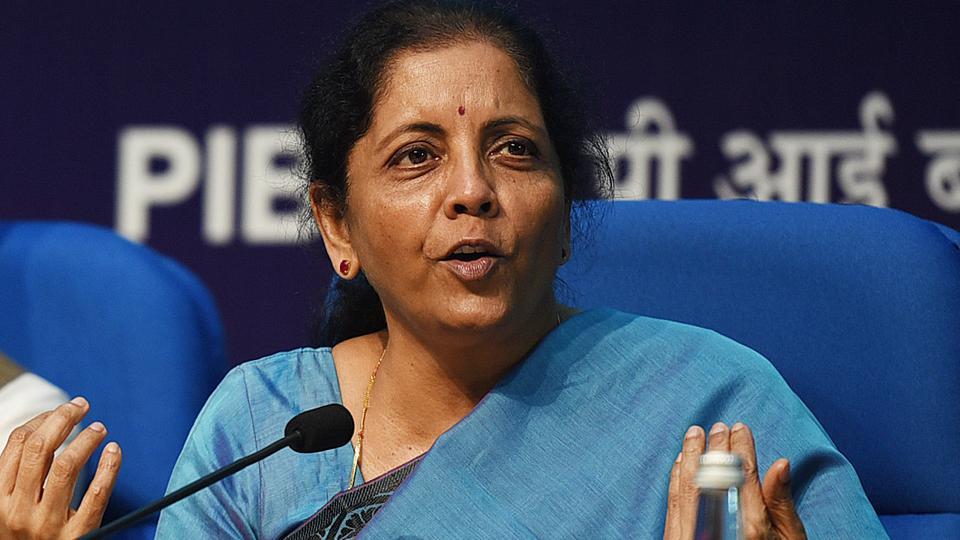 In an effort to mitigate concerns over the ongoing economic slowdown in the country, Finance Minister Nirmala Sitharaman in a press conference on Friday, Aug 23rd announced a series of reforms in a range of sectors.
Finance Minister Nirmala Sitharaman acknowledged the distressed economy when she stated that the international demand for Indian products was weak, and global GDP may be revised downwards from the current estimate of 3.2%. She also stated that as a result of the US-China trade war and currency devaluation, global trade had developed into a "very volatile situation".
FM Nirmala Sitharaman assured the "wealth creators" (for whom PM Modi voiced his respect in the Independence Day speech) that the Indian economy was growing faster than the global average and all other major economies. Most importantly, she reiterated that reforms were at the top of the government's agenda and that such reforms would continue and the government hadn't lost its momentum.
Moody's Investor Service
According to Business Today, this reform agenda came after Moody's Investors Service on Friday cut India's GDP growth forecast for 2018-19 calendar by 60 points to 6.2% from the previous estimation of 6.8%. For the 2019-20 calendar year, it reduced the estimate by a similar measure to 6.7%.
"While not heavily exposed to external pressures, India's economy remains sluggish on account of a combination of factors, including weak hiring, financial distress among rural households, and tighter financing conditions due to stress among non-banking financial institutions," Moody's Investor Service, 23 August 2019.
RBI
Earlier this month, the RBI slashed its growth projection for 2019-20 to from 7% to 6.9%. It maintained that domestic economic activity remains weak, while global slowdown and trade tensions have intensified.
Moody's observed that the Reserve Bank of India (RBI) has been most active in cutting rates in support of growth, but persisting financial sector issues may hinder the effectiveness of a monetary stimulus.
India Ratings and Research
Yesterday (Aug. 28), India Ratings and Research reduced its estimate for India's economic growth in the financial year 2020. "GDP will grow at a six-year low of 6.7% in the current financial year due to weak consumer demand, uneven monsoon, and (a) slowdown in manufacturing growth," the ratings agency said in a press release. Its earlier forecast was a GDP growth of 7.3% this fiscal.
"Private consumption, which has been the mainstay of aggregate demand, has come under pressure in urban as well as rural areas lately," said Sunil Kumar Sinha, principal economist and director public finance, India Ratings and Research. "Reduced income growth of households has taken the sting out of urban consumption. Meanwhile, drought and near-drought conditions in three of the past five years coupled with a collapse in food prices have taken a heavy toll on rural consumption."
Public Sector Banks
FM Nirmala Sitharaman announced an upfront capital infusion of Rs. 70,000 crores into public sector banks.
She said this move is expected to generate additional lending and improve liquidity in the financial system to the tune of Rs. 5 lakh crores
Foreign Portfolio Investors (FPI)
FM Nirmala Sitharaman announced a rollback of enhanced surcharge on foreign portfolio investors levied in the Budget.
"Surcharge on long and short term capital gains arising from the transfer of equity shares has been withdrawn," she said. "The enhanced surcharge on FPI goes, in simple words… in other words, the pre-budget position is restored".
Data showed FPIs had pulled out Rs. 23,000 crores from domestic equities in July and August, as the surcharge on higher tax-income groups proposed in the 2019-20 Budget, affected 40% of FPIs operating as trusts or Annual Operation Plans (AoP), making investing in Indian equities unattractive
Automobile Sector
To ease the building of auto inventories, the government will allow an additional 15% depreciation on vehicles acquired from now until March 2020.

These Bharat Stage IV vehicles bought before 31st March 2020 will remain operational for their full period of registration.

Further, FM Nirmala Sitharaman also deferred the decision to hike the one-time registration fee on vehicles till June 2020.
The FM also lifted the ban on the purchase of vehicles by government departments, to allow an additional 15% depreciation, taking it to 30%, on vehicles acquired from now till March 2020.
Both electric vehicles (EVs) and Internal Combustion Vehicles (IVC) will continue to be registered.
FM Nirmala Sitharaman said the government's focus will be on setting up infrastructure for the development of ancillaries/components including batteries for exports.
Also, the government will soon come up with a scrapping policy for vehicles.

Faced with a massive sales downturn, India's automobile industry has been eagerly waiting on a scrappage policy to revive demand for the already hollowed sector.
Accordingly, the automobile industry's representatives have sought an 'End of Life' policy from the Central government as a measure to arrest the falling sales.
The policy, if implemented, is expected to encourage customers to go in for new purchases which will be backed up by government incentives in lieu of their old vehicles
Loans
FM Nirmala Sitharaman said banks have decided to pass on RBI's rate cut benefits to borrowers through reduction of the MCLR (Marginal Cost of Funds based Lending Rate).
Further, banks will launch repo rate and external benchmark-linked loan products that will lead to reduced easy monthly installments for housing, vehicle and other retail loans
No Angel Tax
In a major relief to entrepreneurs and startups, FM Nirmala Sitharaman said that the 'angel tax' provision will be withdrawn for startups and their investors.
Angel tax has been a major issue among entrepreneurs and in startup culture. Although the government announced some measures earlier, startups were not satisfied and wanted a complete revocation of the tax liability
Tax Harassment
To ease liabilities and address the ongoing concerns of harassment by tax officials, FM Nirmala Sitharaman announced that all tax notices will be issued from a centralized system.
Micro, Small and Medium Enterprises (MSMEs)
Micro, Small and Medium Enterprises (MSMEs) to get all their pending GST refunds within 30 days.
Further, all GST refunds of MSMEs will be paid within 60 days from the date of application.
FM Nirmala Sitharaman also said the decision on the recommendations of the RBI committee, chaired by UK Sinha- former Chairman of the Securities and Exchange Board of India (SEBI), regarding ease of credit, marketing, technology and delayed payments to MSMEs, will be taken within 30 days.
The government will also consider an amendment to the MSME Act to move towards a single definition.
Corporate Social Responsibility
CSR rule violations will only be treated as a civil matter and not a criminal matter
- Tarini Ranadive
Sources:
https://economictimes.indiatimes.com/news/economy/policy/six-key-takeaways-from-fm-nirmala-sitharamans-plan-to-revive-indian-economy/articleshow/70807039.cms?from=mdr
https://www.livemint.com/news/india/key-takeaways-from-fm-s-friday-speech-on-growth-measures-for-indian-economy-1566569087497.html
https://www.businesstoday.in/current/economy-politics/nirmala-sitharaman-press-meet-live-updates-fm-announce-stimulus-package-slowdown/story/374776.html
https://www.businesstoday.in/current/economy-politics/nirmala-sitharaman-press-meet-live-updates-fm-announce-stimulus-package-slowdown/story/374776.html
https://www.thehindubusinessline.com/economy/govt-unveils-new-measures-to-boost-auto-sector-demand/article29234267.ece
https://www.livemint.com/politics/policy/moody-s-cuts-india-gdp-growth-forecast-to-6-2-for-2019-1566555402348.html
https://qz.com/india/1697773/india-ratings-moodys-trim-gdp-forecasts-as-slowdown-bites/
Image Source: Hindustan Times