Mumbai, why didn't you vote?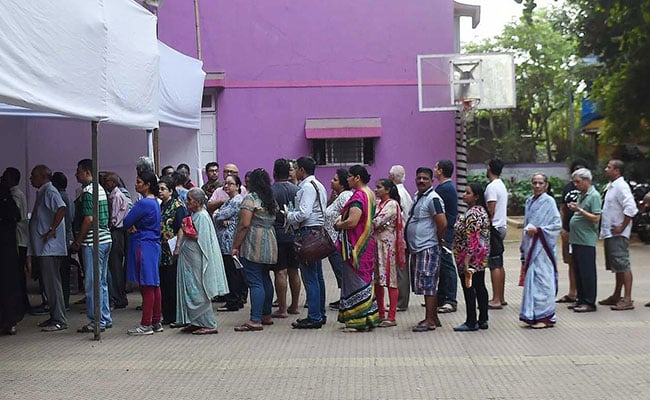 On Monday, April 29th, Mumbai surprised everyone by registering a record high mumbai voter turnout of 55.11% in the fourth phase of the parliamentary elections. Such a bleak crossing of the half-mark has never been considered a triumph for Indians obsessed with achievements accounted for in statistics and percentages.
This year, the mumbai voter turnout on the list has decreased compared to 2014, which may have contributed to the higher percentage. In 2014, Mumbai had 99 lakh registered voters; this year, the mumbai voter turnout had 96.40 lakh registered voters. Listed below are the changes in mumbai voter turnout in all 6 constituencies of Mumbai city between this election and the previous general election. Overall, 2019 saw the highest voter turnout in Mumbai in three decades after 57.7% in 1989.
| | | | | | | | | |
| --- | --- | --- | --- | --- | --- | --- | --- | --- |
| | Mumbai South | Mumbai South Central | Mumbai North Central | Mumbai North East | Mumbai North West | Mumbai North | Kalyan | Thane |
| 2014 | 52.49% | 53.09% | 48.57% | 51.7% | 50.57% | 53.07% | 42.94% | 50.87% |
| 2019 | 54.15% | 55.35% | 52.84% | 56.31% | 54.71% | 59.32% | 44.27% | 49.95% |
Source: Indian Express, April 30th, 2019.
The phrase "I don't know" was an increasingly normalised response among young people who were both able and eligible, when asked if they were going to vote. Despite the fear of being tagged as anarchists and anti-nationalists, these youths preferred to openly opt out of the democratic process, and then justified their actions by blaming the democratic process itself.
"Nothing changes" summarises Ayra Shah's problems (name changed) with the status quo, "I've become familiar with every pothole around my neighbourhood, we've almost grown up together. Every year it floods, and we complain, and then we clog up our sewers, only to be shocked the next year when the floods return." Her disillusionment with voting stemmed from genuine concerns regarding the status of the city's urban development plans.
Some youths correlated their lack of political participation with a lack of choices. "In a war between two alliances, the odds are at 50-50, how much of a difference can my vote make anyway?" They attributed their stark pessimism to growing hateful rhetoric, lynching, communal tension, rampant corruption, and a dwindling economy, "all these pictures of politicians on the streets seem the same to me, they say they're from different parties but they play the same game to me." Well, if everyone thought one vote wouldn't make a difference then there would be no election, right?
When another non-voter was asked why he didn't vote, he explained reluctantly, "I didn't register. I should have, but I didn't. I was lazy and stupid." We asked why he didn't vote NOTA and he was genuinely surprised to hear about it, "I didn't know about that." We, however, were unsurprised to conclude from this meeting that being self-aware has nothing to do with being politically aware.
A student of Lala Lajpatrai College was convinced her voter ID had not reached her as part of a large scam to isolate first-time voters. What first sounded like a teenager's conspiracy theory grew into warranted speculation when more such responses rolled in, from students as well as young earning voters.
And along with speculation, we collected insights on generational inadequacies - at least four individuals maintained that they were unable to register due to website crashes. For a generation that prides itself on being tech-savvy, the revolution sure died fast. Or was there really no party or a single individual who inspired the kids to get their bugs fixed?
On the other side, the grass was not greener: many registered candidates experienced a variety of logistical issues including missing names on voter lists, names being assigned to different polling stations, and more. The esteemed and endearing Dr Shalini Pradhan of Pradhan Dental Care shared with Lokatantra that her family experienced all of these logistical issues rather unusually.
"Our names weren't on the voting list, but both our sons who were first-time voters were registered correctly. It was very strange, so we kept demanding to see the list until they sat us down and let us go through each name. After checking all the lists and confirming that our names truly weren't on them, we went back home and checked our names online. I noticed Suchetan (her husband) was registered in another centre within our constituency. Of course, we went there and found many of our neighbours had been listed in this new centre." "That wasn't the end of it," she continued with a laugh, recalling her previous exasperation, "My name had clearly been deleted off the lists, it was nowhere to be found. I was told to visit the party booth in this polling centre. Only the BJP booth looked well set up, even though it was 500m away from the centre. The Congress booth couldn't even be found."
This is not just one case of voters' names being removed from voter lists. But it is also an account of the special election public transport that had been organized in certain constituencies. "The BJP had three auto rickshaws they shuttled from their party booths to the party centre, and for old or disabled people to be dropped home." These auto rickshaws and special election transport services may be the reason the mumbai voter turnout in Mumbai North was higher than Mumbai South. In fact, many voters in the Mumbai South reported lack of parking provisions that made it difficult for them to continue with their day before or after voting.
This report does not explain mumbai voter turnout demographics, but rather, non-voter sentiments. One explanation for urban indifference could be that urban culture does not deem political participation as "cool"; rather, it is almost taboo to express political opinions for the fear of being disagreed with, or worse, outcast by society. Yet, undeniably, around India and the world, there has been an awakening of the electorate and its responsibilities to the democratic system. So what was your excuse, Mumbai? The long weekend, the heatwave? Or are we proud of our political ignorance? Are we proud of 55.11%?
- Tarini Ranadive