Paisa Fekh, Tamasha Dekh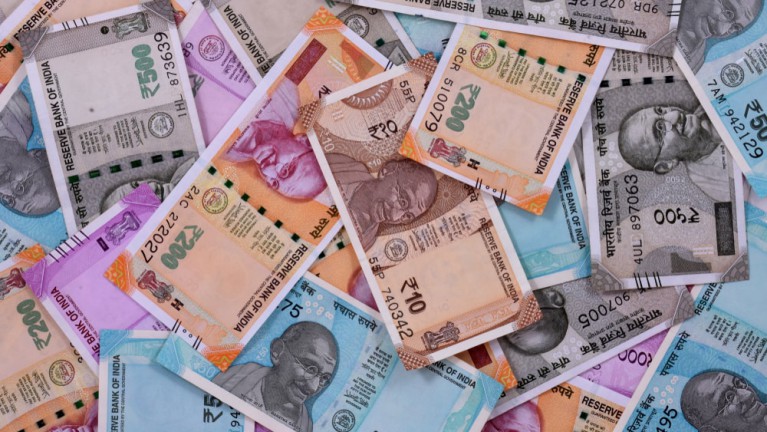 A Look At election expenditure 2019
To quote the great political philosopher Cyndi Lauper, "Money changes everything." Nowhere else does this proverb apply itself better than in a national election, where money becomes a crucial determinant of whether or not a candidate will win. The digital economy of today has made our world smaller and more accessible from the palm of our hands, and no doubt political parties have been capitalising on its various apparent benefits. In the increasingly high stakes world of election campaigning, fake news and targeted advertising are becoming more common and more extravagant than ever before. Lokatantra breaks down social media election expenditure 2019, which amounted to a total of 53 crores across all platforms.
Facebook was the top choice for the election expenditure 2019 by political parties, constituting 26.5 cr spent on 1.21 lakh ads in total by all political parties:
Bharatiya Janata Party accounted for the majority of that number, crossing 8 cr, including ads such as "My first vote for Modi" (1.17 cr), "Bharat Ki Mann Ki Baat" (1.15 cr).

The Indian National Congress spent only 1.8 cr on over 3,686 ads on Facebook.

Aam Aadmi Party and the All India Trinamool Congress spent just over 13 lakhs and 29 lakhs respectively.
Google ranked second in political parties' election expenditure 2019 on advertisements:
The BJP again accounted for a majority share, spending over 17 crores. Out of about 40 BJP Google ads seen by over 10 million people, the most viewed was a video titled, "Ensuring dignity of the poor!" which cost more than Rs. 2.5 lakh.

Four YSRCP videos were viewed more than the aforementioned BJP ad.

The other parties including INC, AAP, and YSRCP had almost the same expenditure, spending 2.7 crores, 2.18 crores, and 2.3 crores respectively.

DMK spent almost double, amounting to 4.1 crores.
States like Andhra Pradesh, Tamil Nadu, Delhi and Telangana scored the highest expenditures on digital advertisements, with spending amounting to 5.2 crores, 4.4 crores, 2.8 crores, and 2 crores individually.
Twitter tells a different tale. Compared to BJP's top rank in expenditures shown in Graph 1 and Graph 2, here the data suggests INC spent a staggering 9.4 lakhs while BJP spent only 1.5 lakhs on Twitter advertisements.
It's interesting to note the BJP's shift away from its Twitter frenzy, considering the Economic Times 2017 report in which over 50 ministries agreed to opening Twitter between June and December 2014, soon after the Modi government came into power in May 2014. The report also revealed that since 2016, the government increasingly took professional help, either hiring agencies or private consultants, to handle accounts. Some of these ministries included Home, Information & Broadcasting, Niti Aayog, Drinking Water & Sanitation, Tourism, AYUSH, Housing & Urban Affairs, Women & Child Development.
Perhaps the spending decisions by political parties were based on Facebook's overwhelming user base of 260 million users, compared to Twitter's 34.4 million. Or maybe the updates to Facebook and Google's political advertising policy earlier this year influenced these spending decisions by political parties. Facebook was the first of the global giants to take this step by creating an online searchable ad library, showing who is buying political ads, along with information like impressions, demographics and the budget of each ad.
In addition to this, Google has required advertisers seeking to run poll ads to provide a "pre-certificate" issued by the Election Commission of India (ECI) or anyone authorised by the ECI, for every ad they wish to run. Facebook also puts those advertising political content through a rigorous authorization process. Twitter seems to have forgotten that "time is money" since they were the last to update their ad transparency centre in India. By March 2019, a report which analyzed this centre revealed that no major politician or political party had used the platform to advertise.
Nevertheless, the latest political ad spending reports published monthly by Facebook, Google and Twitter underly their commitment to ensuring greater transparency around spending on targeted advertising. In Google's Political Advertising Transparency Report released in April, on the election expenditure 2019 it was revealed that many ads had been violating Google's advertising policies, for example, one version of the BJP's 'Bharat Ke Mann Ki Baat' had run without a disclaimer.
By spending a record total of over 10 cr on digital advertisements, the INC seems eager to improve its media strategy; still, they were crushed by BJP's tactical spending that crossed 27 cr. Certainly, the INC was operating under Lauper's theory, but perhaps they could've looked closer to home and learned from Johnny Gaddaar when he sang paisa fekh, tamasha dekh. If the BJP is the ultimate Bluffmaster is still a matter of speculation.


- Tarini Ranadive & Arsh Malhotra