The Loka - Kanksshi Agarwal (Founder of the NETRI Foundation)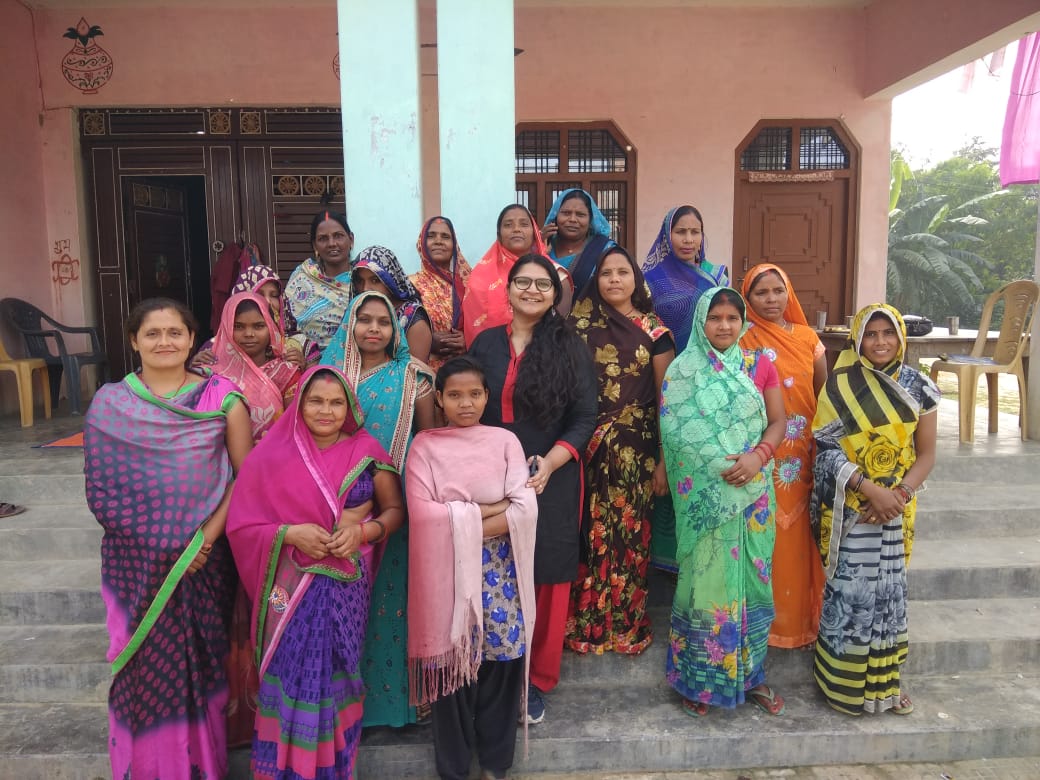 The next in our 'The Loka' series is a passionate trailblazer and personal inspiration, the phenomenally qualified Kanksshi Agarwal- Founder of the NETRI Foundation (India's first incubator for women in politics), and Consultant on Curriculum Design and Research at the Centre for Policy Research. Prior to this, she worked as a Research Associate in the office of chairman of AICC Research Department after completing her term as a Legislative Assistant to a Member of Parliament (LAMP Fellow) Prof. Rajeev Gowda. She has been awarded multiple fellowships including the Citizen for Public Leadership Fellow 2019, Shenomics- Lead Like a Girl Fellow 2019, European Forum Alpbach Scholar 2020, WEDU Rising Star 2021, and the She Creates Change Fellow 2021. She is an engineer, and a gold medalist with an MSc in Urban Policy and Governance from TISS.
How would you describe your job?
NETRI Foundation is India's first incubator for women in politics. We bridge 4 opportunity gaps that we identified while working in 4 districts of UP & MP where we oriented 250 women on the ground towards politics. These 4 gaps are 1) the knowledge gap 2) the resource gap 3) the motivation gap and 4) the behavioral gap. We provide training, capacity building, mentorship, and community to women who aspire to join politics in order to bridge these gaps.
When and how did you start your career?
I did not wait to be an adult to start my career. I remember being involved in small fundraisers during school itself and that taught me the importance of resources to build a value-chain around causes. As an adult, my first interaction with movements began in 2011, and I have not looked back since. In 2013, I co-founded AIESEC in Bhopal, went on to serve as the first President of the entity, and nurtured the organization for 3 years.
My lasting belief that any skill can be taught, came from my personal transformation from being a shy kid in class from a family where English was not the first language, to then picking it up well and getting into oration from a young age. This fascination with language- English, and Hindi, was a product of the environment nurtured by my grandparents, parents, and teachers. This belief that any skill can be taught, also aligned well with AISEC's vision that leaders can be made.
Another factor that shaped my perspective was my experience and observance of gender. I was surrounded by working women in my family, and for me, that was the norm. Soon, however, I was met with criticism for being the daughter of a "working mother" when I went to a friend's house. That was the first time, I realized that not all mothers go out of their homes to work, though they are still working women without the recognition. This helped me reflect harder and hold deep gratitude towards the 3 generations of women in my family who had parented me in feminist ways.
How would you describe a typical day in your life?
A typical day in my life involves answering mails for partnerships, designing modules, and outreach plans, reviewing the organization's strategy documents, and planning ways to raise resources. I work on building content, curriculum, and engagement in speaking events for the cause of women in politics. I sit most nights to reflect on strategies and learnings.
What are some of the goals that you would say you are working towards right now?
Our goal is to increase women's representation proportionately, adequately, and effectively across all levels of political leadership. At present, we are working to train and engage 5000 women in 5 years to enter politics as leaders in assemblies, urban local bodies, panchayats, and political aides. We are forming a community of women in politics. We don't have 100 years to achieve this; we want to do it now.
Can you identify the hardest moment in your career?
The hardest moment in my career is always the present. That essentially means that in the last 8 years, every new day is packed with new learnings and challenges and I hardly ever get to rest on my laurels. I believe in the work we do, and I know the hardest days are yet to come because we are challenging the entire power ecosystem by pushing for it to shift into the hands of intersectional women. We are on the path to upset a lot of those who wield that power with an intention to centralize it, as we work towards decentralizing power into the hands of the people - especially women - from the cross-section of society.
What are some of your dreams for our country? What do you think you do to work towards them?
I want our democracy to be truly representative of its people- not the democracy we have, which is just 50% representative because half the population (ie. women) are wholly under-represented, but the democracy we need, which is 100% representative. Our decision-making bodies should be run by people who can empathize and relate to the struggles, concerns, and aspirations of Indians. I believe that has not been achieved since our independence.
Who has been the most influential person in your life?
3 generations of women in my family, especially my mother, have had the greatest influence on me. The works of feminists like Kamala Bhasin, Audre Lorde, Savitribai Phule, and Babasaheb have also inspired me greatly. I am a feminist not because I read literature, but because I have no other choice but to be a living, breathing, thriving, impactful feminist.
What do you think is the most gratifying and most annoying part of your job?
Seeing women choose politics after our program is the most gratifying. The most annoying is delays in processes, from which I am learning to be patient.
What is something that you think someone who wants to work in your field should know?
Someone entering this field should know 3 things-
It is not easy and you need to be sure about exactly why you should do it before you start doing it.
Embrace sisterhood; it is the only way we are going to go far and break free of these shackles.
Politics is the biggest and most effective tool of social change. If you are in the development sector trying to bring about change, as a woman you should choose politics to exacerbate the impact. Why? Because if not you, who? When? I leave it up to you. And how? NETRI and I are here to help you with that.