Women In Parliament 2019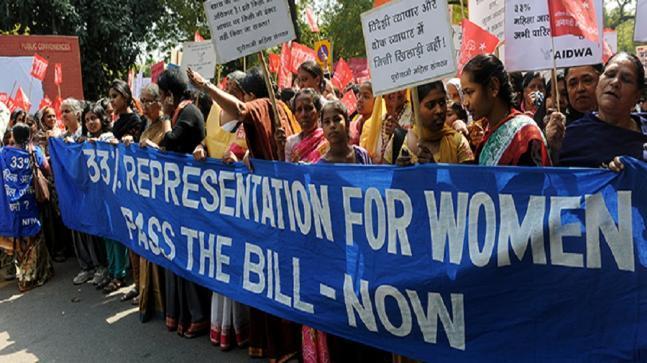 The 2019 Lok Sabha election was not only a big victory for the BJP but also a small one for women in India. Of the 724 women who contested the general elections, 78 will be sworn in as members of parliament (MPs) - a record number in India's parliamentary history.
While this achievement is a step in the right direction, it is far behind the global average wherein one in four parliamentarians are women. For a country that was one of the first to elect a female leader five decades ago when Indira Gandhi was sworn in as Prime Minister, gender equality in parliament has grown at a rather sedated rate since.
According to the Times of India, 11 of the 13 states and UTs had more female than male voters and the gap between male and female voter turnout has reduced from 54.4% in 1962 to 1.8% in 2014. Keeping these facts in mind, the increase in representation of women from 5% in the first ever Lok Sabha to 14% in the one elected this year is disappointing.
Shakti, a non-partisan organization working towards empowering women in politics, claims that the reason for this is that parties have been consistently grudging off tickets to women, who they have deliberately excluded despite proven capability to both win and govern.
Furthermore, The Hindu states that out of the 543 constituencies, about half of them have never voted a woman MP since 1962 and as many as 280 constituencies have voted at least one woman MP. States like Sikkim, Mizoram, and Nagaland, to name a few, have never elected a woman MP. This could be attributed to a number of reasons such as illiteracy and underdevelopment.
Some of the prominent women twomen in parliament in 2019 were; Maneka Gandhi from Sultanpur, Pragya Thakur from Bhopal and Hema Malini from Mahura. One of the biggest upsets this election was scored by Smriti Irani who defeated Rahul Gandhi in Amethi, the bastion of the Gandhi dynasty.
The position of women in parliament and in Indiahas come a long way since we gained independence, they have lead and excelled in almost every sector and it is about time they are given the same opportunity in political participation. It is already 70 years late for women, and indeed for India itself.
- Khrish Shahani